The way Superman and I met on Jekyll Island Georgia is such a romantic story.  Romance was the last thing I was looking for and I fought the whole notion, actually.  To me, it proves that God truly directs the path of man whether we acknowledge He is doing so at the time or not.  Since the purpose of this site is to bring hope and hacks to wives, I thought it would be fun to share my marriage story with you …..
A person's steps are directed by the Lord.  How then can anyone understand their own way? Proverbs 20:24
It may make more sense why I talk about the enchanted, secluded paradise called Jekyll Island so often and why I call it,
"Our Island."
 Now, you'll know more reasons after reading this about why I can't hush about it.
Before Jekyll Island
Let's just say that prior to meeting each other (miles and miles away from each other), neither of us had taken God's will and plan for our lives seriously.  We had both been blessed with an amazing childhood.  Along the way though, both of us had dealt with hardships and that hardened our hearts a bit.
I, for instance, had just recovered from a relationship with someone who was ungodly, unfaithful, and very dangerous.  God spared my life on more than one occasion during this frightening time. Superman had endured much as well in his twenties.  Both of us looked normal on the outside, but truth be known, we were both recovering from being a hot mess on the inside.
Little did we know that God was preparing us to meet each other.  In His timing.
Getting to Jekyll Island
I'd heard of Jekyll Island Georgia all my life but had never been.  I'd been too busy graduating from high school, starting college, and then running a large salon with many hairdressers and staff.  My salon receptionist invited all of us at the salon to join her and her Mom to their annual trip to the Jekyll Island Music Festival.
I declined.
I politely told her that I had no desire to spend the weekend that up close and personal with country music.  All of my employees told me I should live a little and join them.  I relented.  We packed up and headed to the beach – for the music festival and all.
That same weekend, Superman worked at a State Patrol office not too far from Jekyll Island and was assigned to work the music festival.  He too would be packing up to head to Jekyll Island for the weekend.  He had no idea that his life would never be the same.  😉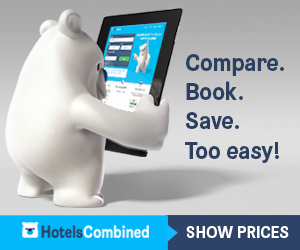 Love at First Sight on Jekyll Island
The day of our fateful meeting (June 7th to be exact, thank you very much), Superman was assigned his crowd control position right on the beach boardwalk where the music festival was to take place.  I was there with my group of friends, trying to ignore the annoying country music tunes, and just have fun with my friends and coworkers.
The boardwalk was the bridge that stood between the beach and the food/pavilion/restroom.  As I made my way to the little girl's room, I saw him standing near the center of the boardwalk with his partner.  They were watching every move of the crowd.   He stood there with a stiff back, fit body, aviator glasses, Georgia State Patrol hat, and a perfectly starched, fitted uniform.  Wow!
He tried to talk to me throughout the day as I would pass by, and as great as he looked (that uniform-oh my word!)
Where was I?  Oh yeah, I was not interested.
He was very charming but I was certain that he was just extending his magnetic charm to me – and every other female that walked by.  Nope, I wouldn't be fooled that easily.  I had no intention of getting involved with another guy that would cause me more pain.
Nope, not interested.  
My grammy did teach me to be a nice, southern girl however, so I wasn't rude.  I would just smile politely and keep walking.  I would look, smile, keep going.  The time came for my group to leave the beach early.  It was obvious because we carried our stuff with us along the boardwalk – getting closer to where he stood.
As I neared, I noticed he had removed his sunglasses and had the most incredible blue eyes I'd ever seen.  That's when he said, "But I have to know your name!"  Honestly, it was a good line, I must say.  Very original.  BUT, I smiled and kept walking to the parking lot.   Two people who thought at that moment that we'd never see each other again.
But, God.
We meet again
There were a handful of hotels on the petite island but only one was holding a band competition that first night.  My receptionist's boyfriend was the drummer in a band that hoped to win the competition.  She talked me into riding down to the Holiday Inn (not the hotel we were staying in for the weekend) and listen to the bands compete.
As soon as she and I entered the Holiday Inn lobby, we decided to head to the restrooms first before walking into the ballroom for the music contest.  Before we could get there, I noticed two young guys dressed in nice shirts and jeans coming up the hallway toward us.
Immediately, my eyes locked with one of them –  those were the incredible, blue eyes from the beach!
These guys were the two troopers from the beach boardwalk.  After an awkward few seconds of staring at each other, he broke the silence and said, "You're the girl from the beach today!"
In my cold-as-ice tone, I replied, "There were about a thousand girls at the beach today."
He was not deterred or offended by my sassy attitude and appeared more intrigued.  He came back with, "Yeah, but I remember your bathing suit had gold beads at the end of the ties and you wore a purple cover up with gold sandals."
At this point, he was saying something about the color of my toe polish, I think, but I was no longer listening.  I was taken by surprise at his response.  I wasn't quite sure what to say after he'd been so forthcoming, so I swung around and walked right into the restroom without another word.
My friend was mortified that I had walked away so abruptly and ran after me.  As soon as the door closed behind her she began to scold me for being so rude and said, "What are you so afraid of?  He's a state trooper for heaven's sake!"
"Haven't you ever seen those psycho-cop movies before? Just because he a trooper doesn't mean he's trustworthy!"
Yeah, I may have been a wee bit paranoid. I was wound pretty tightly and had hardened my heart so that no one, NO ONE could get in. I was a mess.
When we finally walked out of the restroom, guess what?  He and his friend were still standing there. I was shocked! I was a little nicer and talked to him for a couple minutes since they had waited on us so long on us in the hallway.   My cool exterior was still intact.
When he found out that he and I actually lived in the same city, he was ecstatic. I just stood there shocked. I knew what was coming next …
"Can I have your number?" he asked.   Oh gosh.  There was no way I was giving him my personal number so I pulled out a salon business card from my pocket and reluctantly handed it to him. He looked at me with a little grin on his face and said, "Great, I'll come see you Monday!"
Without any emotion, I dryly said, "We're closed on Mondays."
It didn't slow him down for a second. He quickly said, "Alright then, I'll come see you Tuesday!"
Oh boy, what had I gotten myself into?!
To Be Continued …
I hope you enjoyed our unique Jekyll Island love story.  Stay tuned for part two.
Make sure that you are subscribed so that you won't miss all the WifeLife encouragement (you'll also automatically receive a short, helpful read about less chaos & more calm when you confirm your subscription!). Follow along daily with The How-to Guru Facebook page , Twitter, and/orInstagram.
Others you may enjoy:
How I save money FAST at Kroger
See Married Life as a Joy not a Ball & Chain
31 Days of Delicious Easy Recipes for Busy Wives